A Journal for Students of The Cognitive Sciences
The Canadian Undergraduate Journal of Cognitive Science is an electronic and print journal published by the Cognitive Science Student Society at Simon Fraser University. Our aim is to provide a forum for students to share work among peers and gain valuable experience in the process of getting an academic paper published. As a publication, CUJCS provides a unique reference for students, showcases research by undergraduate students, improves the contact and exchange of ideas between Canadian students and cognitive scientists alike, and illustrates the interdisciplinary work that is the hallmark of cognitive science. Although preference is originally given to Canadian students, contributions from students elsewhere are strongly encouraged.
After a brief break in 2021, the Canadian Undergraduate Journal of Cognitive Science (CUCJS) is back and ready to publish the best in undergraduate cognitive science research. No matter if you are from Canada or abroad, an author or an artist, CUJCS is the right place.
A 2023 edition is in progress. Submissions have closed and we are in the editing and review process. We expect a digital publication in late 2023.
More information is always being added. Please check back frequently or don't be afraid to reach out.
Full AcaDemic Publishing
CUJCS is committed to being a high quality undergraduate journal, following the complete full stack of academic publishing from submission to review to final publication.
Help Every Step of THe Way
It can be a daunting process to get your work published in an academic journal. CUJCS is a learning experience for everyone and we're ready to support everybody as best we can.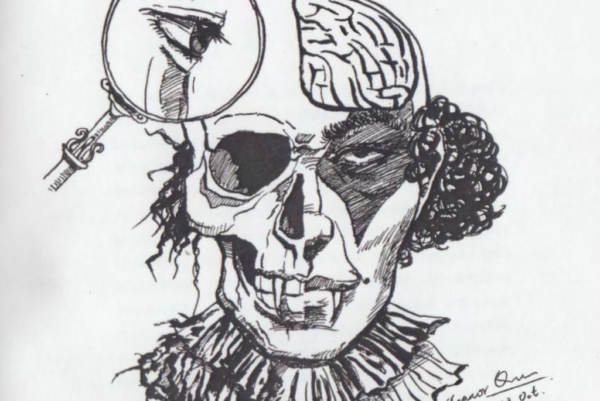 Not A Writer?
Not a Problem!
We believe there's more than one way to explore cognitive science. That's why CUJCS is proud to include art relating to the cognitive sciences as an additional way to experience these topics.
Kiezdeutsch: Perspectives on Language Ideologies and Variation in German Society
Jeremy Li
SImon Fraser University
In recent decades, a new variety of German called Kiezdeutsch or neighbourhood German arose as Germany experienced waves of immigration from neighbouring countries since the late 1950s. Even today, researchers and non-linguists remain divided on the definition of this linguistic phenomenon. Sociolinguistic research conducted in this area uncover firmly rooted language ideologies in Germany—ones which challenge the reality of linguistic variation and change of a standard spoken norm. From this, we gain a general understanding of the subtle nature of societal forcs that shape our attitudes towards non-standard linguistic forms and their speakers. As Kiezdeutsch is a relatively new occurrence, some sociological areas of research remain unexplored; however, such areas can benefit from more well-rounded, collaborative approaches in future studies.
Damasio Without Error: On uniting emotion and reason while separating the neural and the biochemical
Govind Persad
StanFord University
Antonio Damasio's extensive popular work on neuroscience and its philosophical and social implications has argued-in intelligent, consistent, and poetically elegant prose-that much modern thought about consciousness and mental processes unthinkingly accepts a sort of Cartesian dualism. Such a dualism separates mental processes from physical ones; further, within the realm of the physical it separates the brain from the body. According to Damasio these dualistic constructions fail to do justice to the complex and interrelated nature of consciousness. Despite all his careful work however, Damasio does not entirely escape the Cartesian error of creating dichotomies where none genuinely exist, nor does he always pick the right dichotomies to challenge. I will reject Damasio s division of reason and emotion, while upholding a scientifically defensible version of the separation between brain and body against his criticisms. I will then analyze the philosophical implications of my suggested alterations to Damasio's view.
Dating profile age analysis:
A supervised learning application
Arielle Friedman, Rushil Singh, and Ao Ao Feng
University of British Columbia
We designed an agent that uses supervised machine learning and word frequency analysis to analyze online dating profiles. It classifies the vocabulary that people in different age groups tend to use in their profiles, and can successfully predict the age group of a dating profile's author. We programmed our agent in Java and used term frequency-inverse document frequency {TF-IDF) scores and multinomial logistic regression (MLR). This technique has important potential for market and research applications